Pilots and other LSTA Funded Efforts of the Montana State Library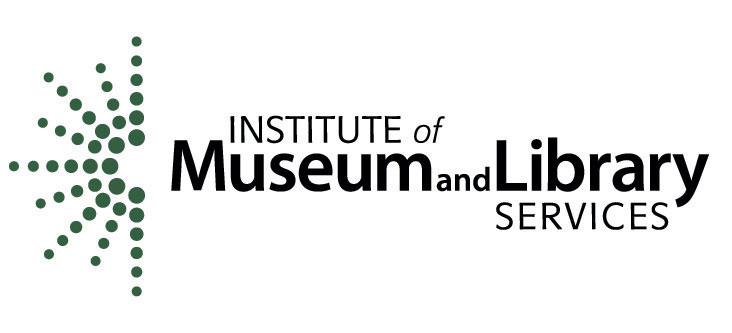 A pilot, as defined by the Montana State Library Network Advisory Council, is a one‐time endeavor undertaken to learn about, test, plan for, and determine the scope of an effort funded in part or in full with Library Services & Technology Act (LSTA) funds awarded to the Montana State Library by the Institute of Museum & Library Services. It requires one‐time funding, use of existing staff temporarily or possibly hiring temporary staff for a defined period of time. A pilot should clearly identify benchmarks or other objectives to be met or tested. The time limit for a pilot will be determined during the initial recommendation process, after which time a pilot either concludes or moves to the status of a project.
Please contact Statewide Projects Librarian Cara Orban if you have questions about LSTA or any of the MSL pilots.
MontanaLibrary2Go Local
The Montana State Library Commission approved LSTA funding for a pilot to allow the State Library to explore both open source and proprietary models of expanded access to e-content, and avenues to distribute locally created e-content, that would be affordable, manageable, and sustainable for consortium use, to determine expenses and labor involved in implementation, and to articulate expected return on investment for each of these various options. The MontanaLibrary2Go Local pilot allows MontanaLibrary2Go libraries to directly purchase and contribute content by and about Montanans and the Montana region.
Montana Makers Kits
The purpose of the maker space project is to encourage interest in STEM/STEAM (Science, Technology, Engineering, Art, Mathematics) education primarily in young adults ages 10-17. In a maker space, learning happens actively through collaborative, goal-oriented projects and programs, but also through unstructured access to resources that encourages self-initiated learning. STEAM education supports the development of programming skills and the broader outcomes associated with coding, such as critical thinking, creativity, and problem solving.
The Montana State Library maker pilot equips hosting libraries with tools and resources for young patrons to experiment with technology and craft in a way that is not readily available in most communities. These traveling kits circulate to libraries for 8 weeks at a time.
This project supports several of the Institute of Museum and Library Services' high priorities:
21st Century Skills: "The global economy calls for new skills like critical thinking and problem solving, communication, collaboration, creativity and innovation."
Afterschool programs
Information infrastructure/systems/workflows
Applications are accepted on a rolling basis. Please return your application by mail or email to Cara Orban.
Application to Host a Montana Makers Kit
About Makerspaces and Making Culture
IMLS Talking Points: Museums, Libraries, and Makerspaces
(pdf)
HOMAGO (Hanging Out, Messing Around, Geeking Out) Essentials
– from the Chicago Public Library YOUmedia Network
The Makerspace Playbook
(pdf)
What to Do with your Maker Kit!
Arduino
Arduino: Some examples of what you can do with your Arduino
Arduino project ideas from Instructables
MaKey MaKey
How to set up your MaKey MaKey
TED Talk featuring MaKey MaKey
Raspberry Pi
Raspberry Pi Tutorials
"So You Have a Raspberry Pi – Now What?" (Make: Magazine)
Raspberry Pi projects from Instructables
Snap Circuits
Snap Circuits website
Snap Circuits Project Wiki
Squishy Circuits
Squishy Circuits website
Squishy Circuits projects from Make: Magazine
Instructables.com
Make: Magazine
Program Ideas
The Library as Incubator Project
Lunar and Planetary Institute – Science, Technology, Engineering, and Mathematics (STEM): Where Do They Belong in Your Library?
The Show-Me Librarian – All Things STEAM
Simply STEM – Complete Program Plans, by Librarians, for Librarians
The Unquiet Librarian – Teen Tech Week DIY 2014: Duct Tape, Squishy Circuits, and MaKey MaKey
YALSA STEM Resources Wiki
Making in Montana Libraries
Billings Public Library Teen Tech Lab
Great Falls Public Library Makerspace Summer Program
Missoula Public Library Makerspace
Share Your Story
Share Your Story is an LSTA-funded pilot of Montana State Library that circulates traveling digital audiovisual recording kits to libraries on a rotating basis. Hosting libraries will be trained to use and make these tools available to record and preserve their community's stories. Additionally, themes for discussion will be provided, along with materials to support supplementary programs, such as films, book discussions, and other public programs that libraries could implement "out of the box." Marketing materials for the community will be provided in support of planned events.
Expected outcomes:
Previously undocumented cultural heritage from the local community is documented and shared
Community awareness of library resources and programs increases
Presence of library resources and programs in the community expands
Programming that promotes intergenerational activity generates strong turnouts/participation
Multi-format public programming based on broad themes of oral histories generates strong turnouts/participation
New patrons visit the library or make use of library services
Patrons have the opportunity to learn new technologies and skills
Staff feel more confident with hands-on technology training, and offer increased or more varied opportunities to library patrons
Community partnerships are formed or expanded to assist in promoting and collecting interviews, and in leading public programs

Applications are accepted on a rolling basis. Please return your application by mail or email to Cara Orban.

Application to Host a Share Your Story Kit

Program resources for library staff and volunteers

Women

Work

Wilderness

Oral history resources for library staff

Statewide License for Interactive Online Training Software for Library Staff

Coming soon!

Statewide Online Technology Training for Montana Library Patrons

Coming soon!

Tablet Lab

Coming soon!